Flexible IT Consulting Services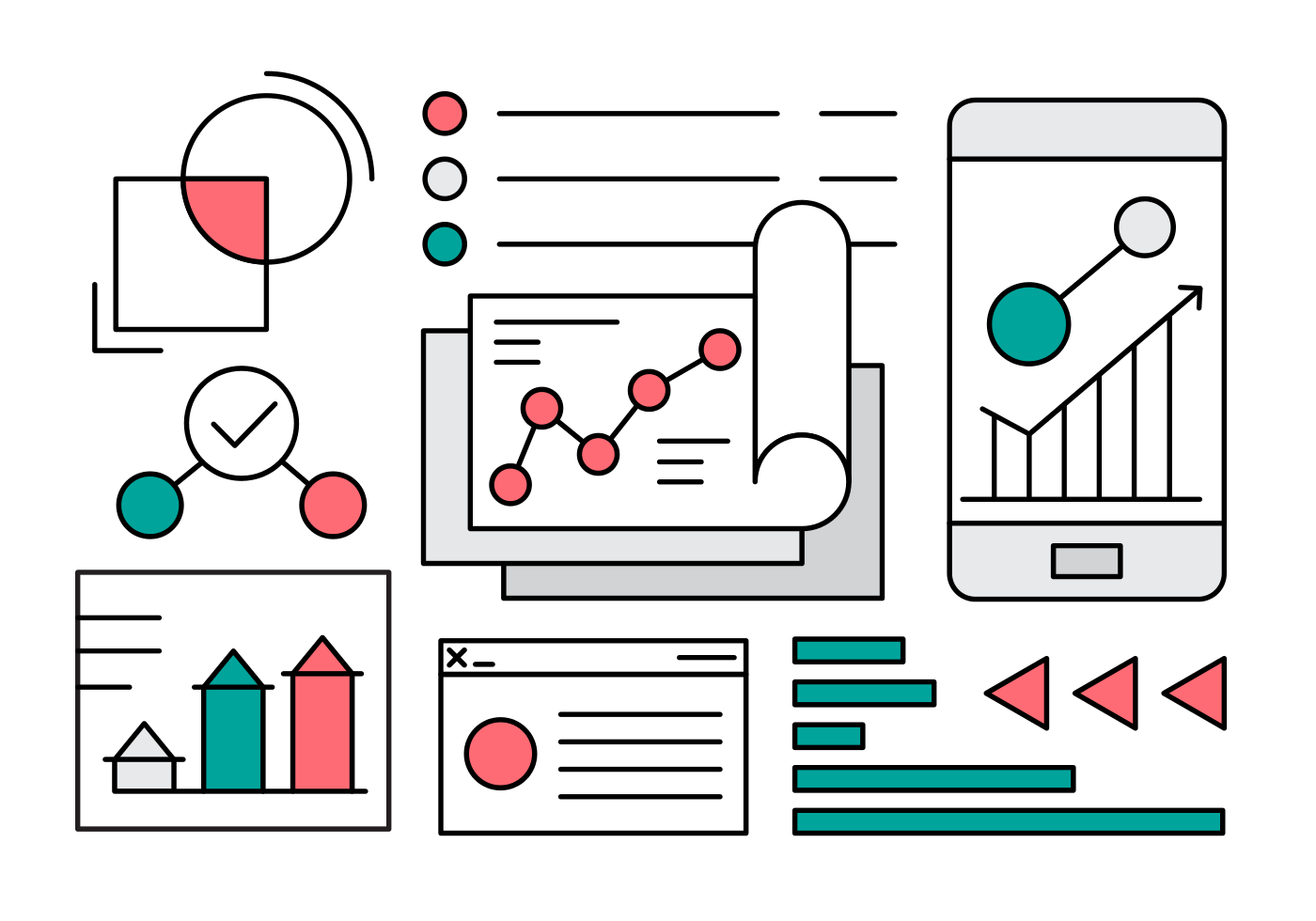 Capella offers IT consultancy services on a daily, weekly or long-term basis
 to many New Zealand businesses.
We can provide additional resource to your existing team to manage workflow peaks, provide resources for specific projects, or, if your team requires support we can provide 'at-the-desk' coaching during key project milestones to help your team meet their goals. 
 We provide support in all project environments including Agile and PRINCE2.Consultancy rates are variable, depending on the effort and duration of the contract and deliverables. We can discuss your requirements with you and provide rates on request. If you would like support in estimating the effort or duration of your piece of work please contact us with a statement of work to be undertaken (or job description), and we can estimate this for you.
Specialist skills we provide
Business and IT Strategy​
We have the experience and insight to give you the best advice on your IT strategy and business needs. We offer independent advice to prevent divergent thinking between these areas. We work through all stages of your project to open the communication channels and elicit the required information, to keep these two strands aligned within your organisation.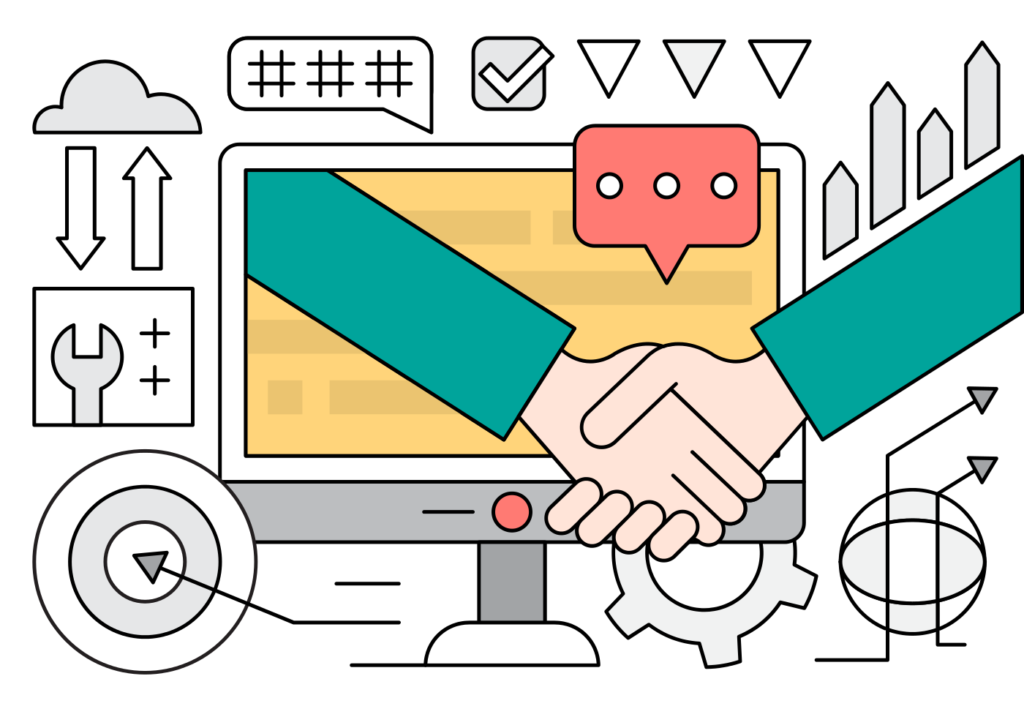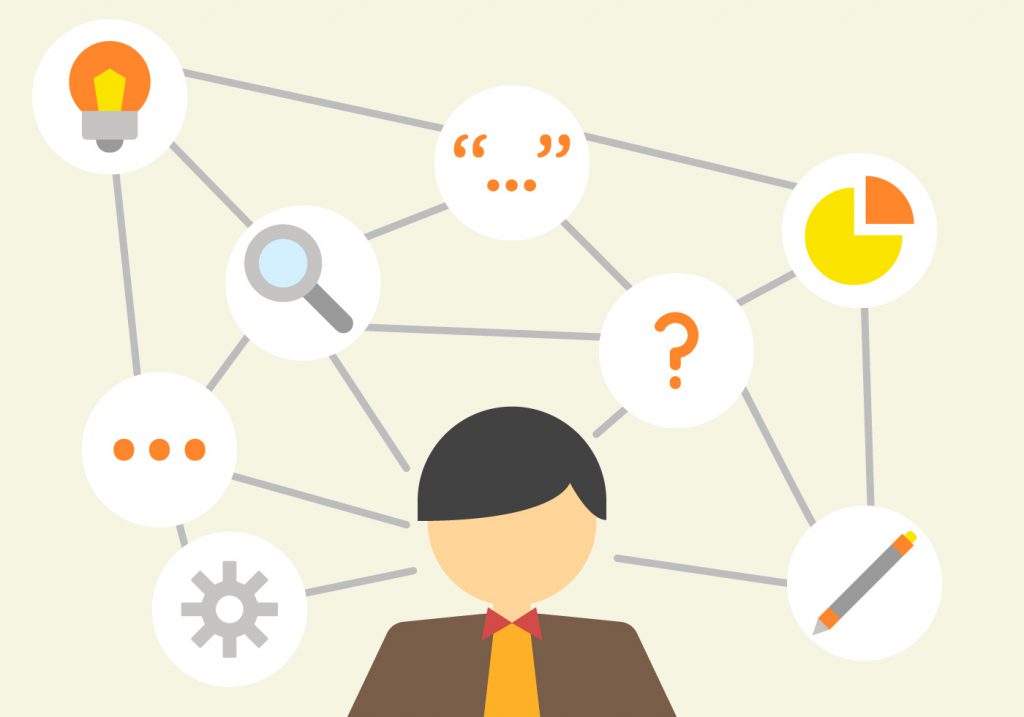 With technology now becoming a true enabler to the success and agility of a business, we need to focus not only on the up-time of "the computer", but the application and how it is performing from our customer's perspective. Capella have over many years honed and developed our capability to assess and deliver best in class ITSM solutions that move beyond IT and focus on the business. Contact us today if you require an ITSM maturity assessment, would like a review of a current or proposed deployment or want to workshop your ITSM strategy and get a blueprint underway.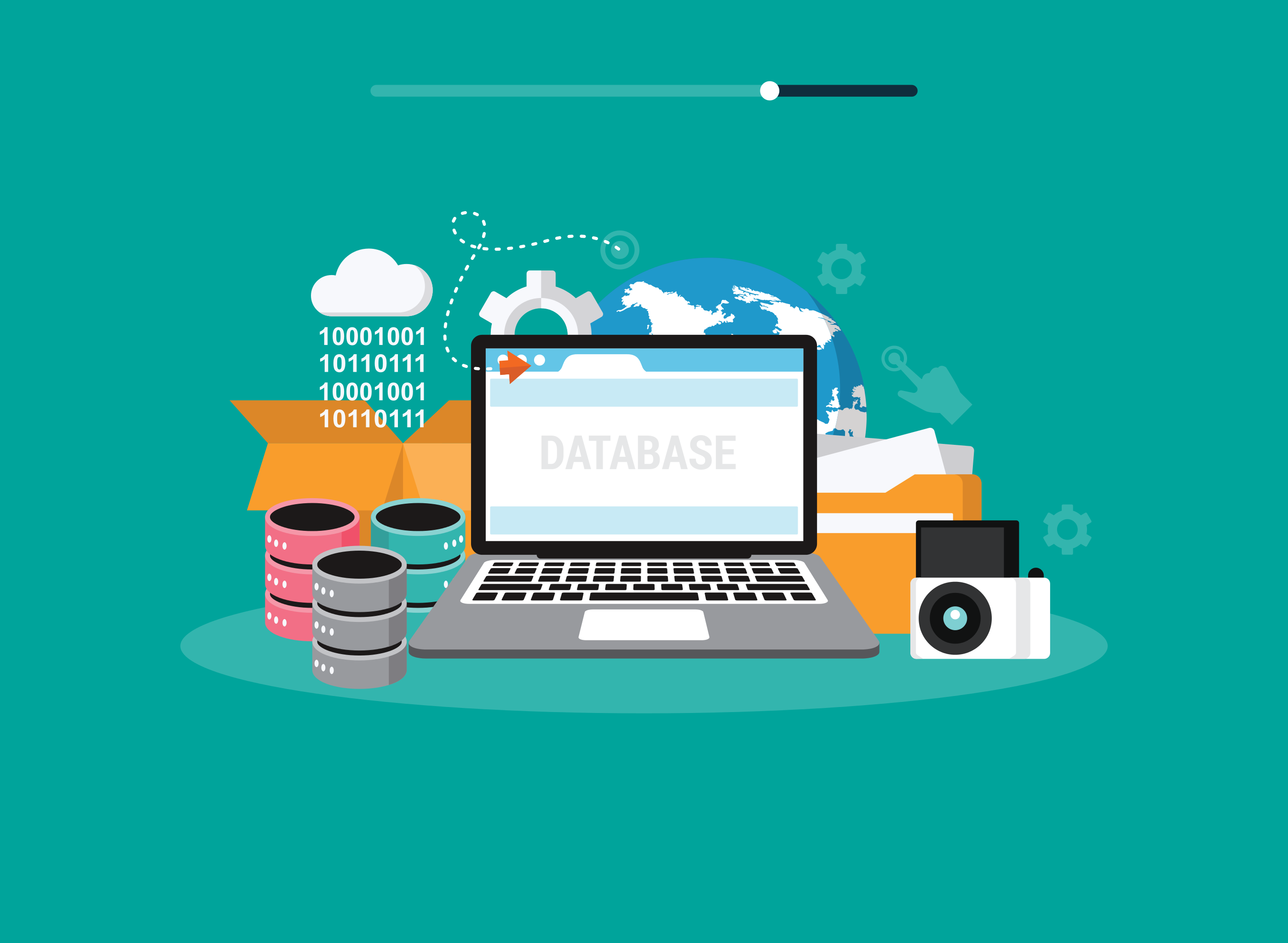 Architecture and Solution Design
Our staff have many years of experience in Architecture and Solution Design.
We will work with you to ensure that you achieve the right business outcomes. Our senior consultants are practical and seasoned professionals, they see the job through, and will get their hands dirty when and if required.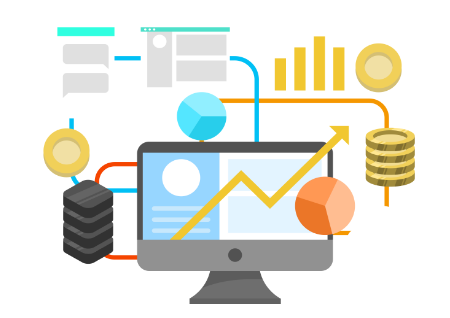 Programme / Project Management
We can provide project co-ordinators through to project/programme management specialists to plan, organise, secure and manage resources to ensure you achieve results on time and within budget.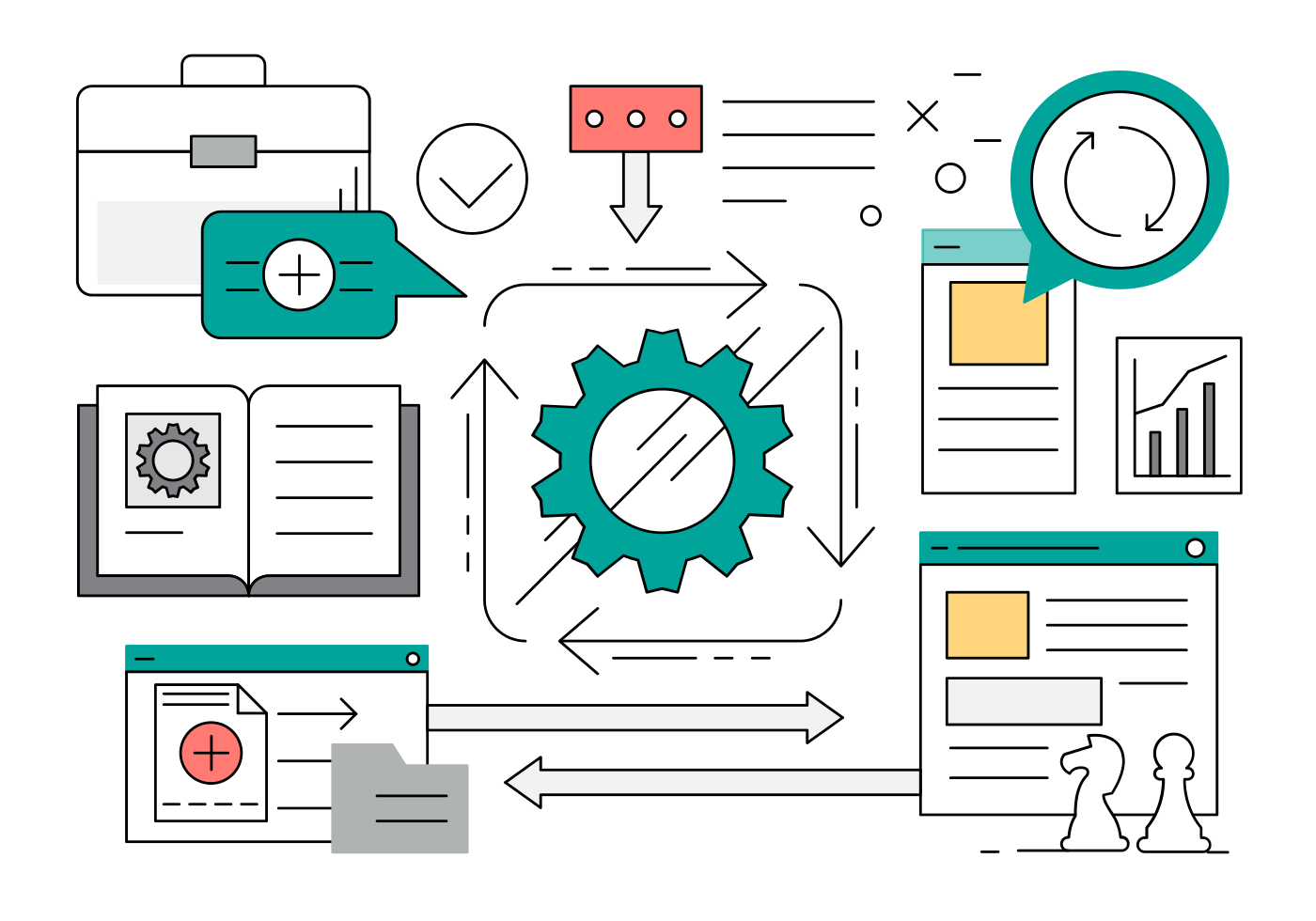 Our experienced business analysts work with you to identify your business needs, refine your business goals and connect these to the best IT services and solutions available.
Our business analysts help guide businesses in improving processes, products, services and software through data analysis. These agile workers straddle the line between IT and the business to help bridge the gap and improve efficiency.
Find out more about our IT Consulting offerings and how they could benefit your business.
Organisations that use Capella expertise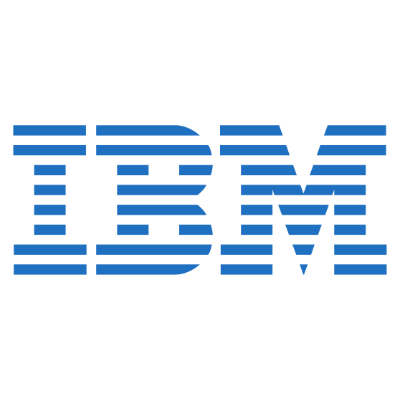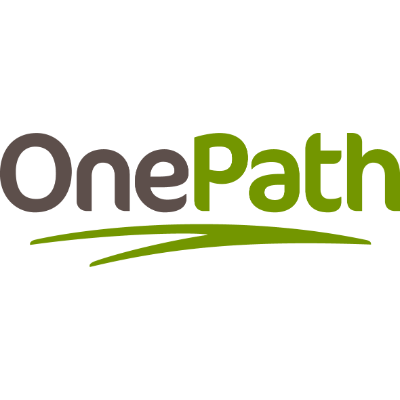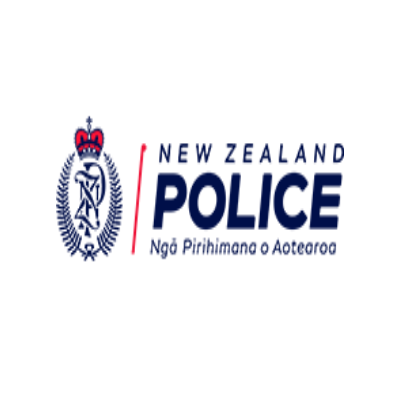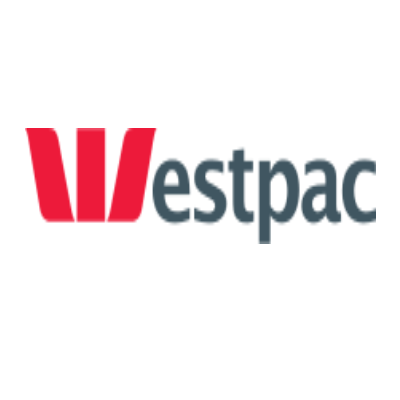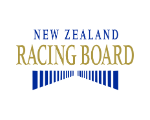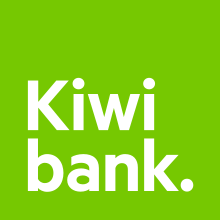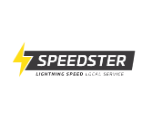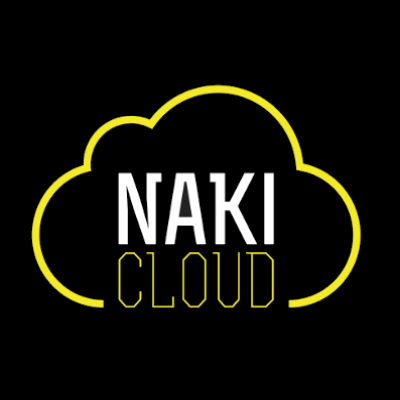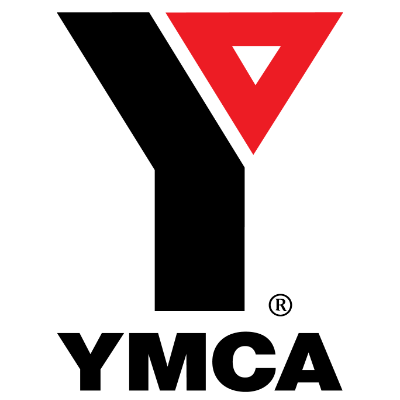 Privacy Policy
Capella Consulting understands you value your privacy. At Capella Consulting, we want to make your experience online satisfying and safe. The following privacy policy describes our practice with respect to the collection and use of your personally identifiable information (personal information) on our Web site. By using our Web site, you consent to the terms of our privacy policy and to Capella Consulting processing of personal information for the purposes stated below. Collection of Your Personal Information Personal information means any information that may be used to identify an individual, including, but not limited to, your name, home address, telephone number, e-mail address, and credit card information.
Capella Consulting may require you to provide us with personal information if you would like to participate in some activities available on, or benefit from services offered on, our Web site. We endeavour to limit our requests for personal information to information we believe is minimally necessary to achieve our stated collection purposes. Personal information collected on this Web site is often limited to e-mail address, country or location but may include additional information when needed to provide a service you requested. For example, if you choose a service or transaction that requires payment, such as making a purchase on the Capella Consulting e-Store Web site, we will request personal information necessary for billing and/or shipping such as name, address, telephone number and credit card number.
Also, in order to improve our services and the quality of our Web site, Capella Consulting offers you the opportunity to provide your suggestions and contributions by completing a Suggestions form which collects personal information such as name and e-mail address. Please note that any comments or materials sent to us, including feedback data, such as questions, comments, suggestions and any other responses are deemed to be non-confidential. We have no obligation with respect to such responses, and Capella Consulting shall be free to use, reproduce, distribute and publicly display such comments and materials without reference to you personally.
Capella Consulting is also free to use any ideas, concepts, know-how or techniques contained in such responses for any purpose whatsoever.
Capela collects Your personal information
Capella is a provider of beautiful reporting software that's simple, smart, and secure and gives business owners insight into the performance of their businesses and business systems.
he Service involves the storage of Data about a company or individual. That Data can include personal information. "Personal information" is information about an identifiable individual, and may include information such as the individual's name, email address, telephone number, bank account details, taxation details, and accounting and financial information.
Capella may collect personal information directly from You when You:
register to use the Service,
use the Service,
contact the Capella support team, and
visit our Website.
You can always choose not to provide Your personal information to Capella, but it may mean that we are unable to provide You with the Service.
Capella may receive personal information from You about others
Through Your use of the Service, Capella may also collect information from You about someone else. If You provide Capella with personal information about someone else, You must ensure that You are authorized to disclose that information to Capella and that, without Capella taking any further steps required by applicable data protection or privacy laws, Capella may collect, use and disclose such information for the purposes described in this Policy.
his means that You must take reasonable steps to ensure the individual concerned is aware of and/or consents to the various matters detailed in this Policy, including the fact that their personal information is being collected, the purposes for which that information is being collected, the intended recipients of that information, the individual's right to obtain access to that information, Capella's identity, and how to contact Capella.
Where requested to do so by Capella, You must also assist Capella with any requests by the individual to access or update the personal information You have collected from them and entered into the Service.
Capella collects, holds, and uses Your personal information for limited purposes
Capella collects Your personal information so that we can provide You with the Service and any related services You may request. In doing so, Capella may use the personal information we have collected from You for purposes related to the Services including to:
verify Your identity,
administer the Service,
notify You of new or changed services offered in relation to the Service,
carry out marketing or training relating to the Service,
assist with the resolution of technical support issues or other issues relating to the Service,
comply with laws and regulations in applicable jurisdictions, and
communicate with You.
By using the Service, You consent to Your personal information being collected, held and used in this way and for any other use You authorize. Capella will only use Your personal information for the purposes described in this Policy or with Your express permission.
It is Your responsibility to keep Your password to the Service safe. You should notify us as soon as possible if You become aware of any misuse of Your password, and immediately change your password within the Service or via the Forgotten Password process.
Capella Software as a Service holds your personal information on servers located principally in Australia, the U.S. and Singapore
All Data, including personal and non-personal information, that is entered into the Service by You, or automatically imported on Your instruction, is transferred to Capella's servers as a function of transmission across the Internet. By using the Service, You consent to Your personal information being transferred to our servers as set out in this Policy.
Currently our servers are primarily located in Sydney, Australia, with backups in Singapore and the United States of America (U.S.), primarily by Amazon Web Services, Inc. (Amazon), and Your personal information will be routed through, and stored on, those servers as part of the Service. Amazon are participants in the Safe Harbor program developed by the U.S. Department of Commerce and (1) the European Union and (2) Switzerland, respectively. Amazon has certified that they adhere to the Safe Harbor Privacy Principles agreed upon by the U.S. and (1) the European Union and (2) Switzerland, respectively. For more information about the Safe Harbor and to view Amazon's certification, visit the U.S. Department of Commerce's Safe Harbor Web site.
By providing Your personal information to Capella, You consent to Capella storing Your personal information on servers hosted in these countries. While Your personal information will be stored on servers located in these countries, it will remain within Capella's effective control at all times. The server host's role is limited to providing a hosting and storage service to Capella, and we've taken steps to ensure that our server hosts do not have access to, and use the necessary level of protection for, Your personal information.
If You do not want Your personal information to be transferred to a server located in these countries, You should not provide Capella with Your personal information or use the Service.
Sharing and Disclosure of Personal Information in limited circumstances
Capella will only disclose the personal information You have provided to us to entities outside the Capella group of companies if it is necessary and appropriate to facilitate the purpose for which Your personal information was collected pursuant to this Policy, including the provision of the Service.
Capella will not otherwise disclose Your personal information to a third party unless You have provided Your express consent. However, You should be aware that Capella may be required to disclose Your personal information without Your consent in order to comply with any court orders, subpoenas, or other legal process or investigation including by tax authorities, if such disclosure is required by law. Where possible and appropriate, we will notify You if we are required by law to disclose Your personal information.
The third parties who host our servers do not control, and are not permitted to access or use Your personal information except for the limited purpose of storing the information. This means that Capella does not currently "disclose" personal information to third parties located overseas.
Information about You from Third Parties
In order to protect against potential fraud, we may verify with third parties the information you provide. In the course of such verification, we receive personally identifiable information about you from such services. In particular, if you use a credit card or debit card to purchase services with us, we may use card authorization and fraud screening services to verify that your card information and address matches the information that you supplied to us, and that the card has not been reported as lost or stolen. Under some circumstances such as registering your business to subscribe to services from us, we may conduct a background check on your business by obtaining information about you and your business from a credit bureau or a business information service such as Dun & Bradstreet.
If you incur a debt to us, we will generally conduct a credit check on you by obtaining additional information about you from a credit bureau, to the extent permitted by law. We, at our sole discretion, also reserve the right periodically to retrieve and review a business and/or consumer credit report for any account, and reserve the right to close an account based on information obtained during this credit review process.
Use of Non-Personal Information Collected
Capella Consulting uses non-personal information such as demographic data to analyse and develop marketing strategy and to determine how you found about us, your interests regarding our products and services and how to further improve this Web site based upon user data. We may share such non-personal data with third parties.
You may request access to Your personal information
It is Your responsibility to ensure that the personal information You provide to us is accurate, complete and up-to-date. You may request access to the information we hold about You, or request that we update or correct any personal information we hold about You, by setting out Your request in writing and sending it to us at privacy@capellaconsulting.co.nz.
Capella will process Your request as soon as reasonably practicable, provided we are not otherwise prevented from doing so on legal grounds. If we are unable to meet Your request, we will let you know why. For example, it may be necessary for us to deny Your request if it would have an unreasonable impact on the privacy or affairs of other individuals, or if it is not reasonable and practicable for us to process Your request in the manner You have requested. In some circumstances, it may be necessary for us to seek to arrange access to Your personal information through a mutually agreed intermediary (for example, the Subscriber).
We'll only keep Your personal information for as long as we require it for the purposes of providing You with the Service. However, we may also be required to keep some of Your personal information for specified periods of time, for example under certain laws relating to corporations, money laundering, and financial reporting legislation.
Opt-Out
We communicate with users who subscribe to our services on a regular basis via email, and we may also communicate by phone to resolve customer complaints or investigate suspicious transactions. We may use your email address to confirm your opening of an account, to send you notice of payments, to send you information about changes to our products and services, and to send notices and other disclosures as required by law. Generally, users cannot opt out of these communications, but they will be primarily informational in nature rather than promotional.
Capella Consulting provides you the opportunity to exercise an opt-out choice if you do not want to receive other types of communication from us such as emails or updates from us regarding new services and products offered on this Web site or if you do not want us to share your personal information with third parties. The opt-out choice may be exercised by sending an email to info@capellaconsulting.co.nz and using the subject reference unsubscribe. We will process your unsubscribe as soon as possible, but please be aware that in some circumstances you may receive a few more messages until the unsubscribe is processed.
Cookies and Other Tracking Technologies
Capella Consulting uses "cookies" and other tracking technologies. A "cookie" is a small text file that may be used to collect information about Web site activity. For example, when someone visits the Web site, a cookie is placed on the user's machine (if the user accepts cookies) or is read if the user has visited the Web site previously. You may set most browsers to notify you if you receive a cookie, or you may choose to block cookies with your browser, but please note that if you choose to erase or block your cookies, you will need to re-enter your original user ID and password to gain access to certain parts of the Web site. Capella Consulting uses an email delivery and marketing third party provider to send emails that you have agreed to receive.
Pixel tags and cookies are used in those email messages and at this Web site to help us measure the effectiveness of our advertising and how visitors use our Web site. If you have agreed to receive emails from us, those emails may contain advertising about goods and services that we think might be of interest to you. In order to understand how our readers interact with the emails and the content that we send, we use pixels in the text in order to understand who has opened the emails that they have been sent. In order to provide our content in the most interesting way, we also use pixels to learn whether you can receive emails in text or html form. If you click on a link in the email, we may set a cookie on your browser. If you visit this Web site as a result of clicking on a link, we are able to understand how you interact with the pages of our Web site through the combination of the cookie and pixels set on the pages of our Web site.
This enables us to understand what interested you in our emails and what did not, and what interests you about our Web site and what does not. We can then try to send you more interesting information in the future. Please note that this information is for our use only – we do not disclose or share this information with any third parties. Our use of cookies and other tracking technologies allows us to improve our Web site and your Web experience. We may also analyse information that does not contain personal information for trends and statistics.
You are responsible for transfer of Your data
The Service may allow You, the Subscriber, or another Invited User within the relevant subscription to the Service to transfer Data, including Your personal information, electronically to and from third-parties. Capella has no control over the content of the data that is transmitted, and takes no responsibility for the privacy practices of these other parties. You are responsible for checking the privacy policy of any other parties so that You can be informed of how they will handle Your personal information.
Third Party Links
This policy applies solely to information collected on our Web site. Our Web site contains links to other sites. Capella Consulting is not responsible for the privacy practices or the content of these other web sites. We encourage you to read such other Web sites' privacy policies in order to understand whether and how they process data about your visit to their sites.
International Users
If you are visiting from other regions with laws governing data collection and use that may differ from New Zealand law please note that you are transferring your personal data to New Zealand and by providing your personal data you consent to:
the use of your personal data for the uses identified above in accordance with this Privacy Policy; and
the transfer of your personal data to New Zealand as indicated above.
Capella takes steps to protect your personal information
Capella is committed to protecting the security of Your personal information and we take all reasonable precautions to protect it from unauthorized access, modification or disclosure. Your personal information is stored on secure servers that have SSL Certificates issued by leading certificate authority Go Daddy and all Data transferred between You and the Service is encrypted. You can find out more about our security arrangements and our data protection measures on our security page.
However, the Internet is not in itself a secure environment and we cannot give an absolute assurance that Your information will be secure at all times. Transmission of personal information over the Internet is at Your own risk and You should only enter, or instruct the entering of, personal information to the Service within a secure environment.
We will advise You at the first reasonable opportunity upon discovering or being advised of a security breach where Your personal information is lost, stolen, accessed, used, disclosed, copied, modified, or disposed of by any unauthorized persons or in any unauthorized manner. If Capella Consulting learns of a security systems breach we may attempt to notify you electronically so that you can take appropriate protective steps. By using this web site or providing personal information to us you agree that we can communicate with you electronically regarding security, privacy and administrative issues relating to your use of this site. Capella Consulting may post a notice on our web site if a security breach occurs.
If this happens, you will need a web browser enabling you to view the Capella Consulting web site. Capella Consulting may also send an email to you at the email address you have provided to us in these circumstances. Depending on where you live, you may have a legal right to receive notice of a security breach in writing. To receive free written notice of a security breach (or to withdraw your consent from receiving electronic notice) you should notify us at privacy@capellaconsulting.co.nz.
Changes to This Privacy Policy
With effect for the future, Capella Consulting reserves the right to change this privacy policy from time to time. When we do, we will also revise the "last updated" date of this privacy policy. For changes to this Privacy Policy that may be materially less restrictive on our use or disclosure of personal information you have provided to us, we will attempt to obtain your consent before implementing the change by sending a notice to the primary email address specified in your account or by placing a prominent notice on our site. Your continued use of the Web Site or the Service will be deemed acceptance of any amended Policy.
Enforcement of This Privacy Policy
If you have comments or questions with respect to this policy, please contact us at privacy@capellaconsulting.co.nz , or by mail to:
Capella Consulting Ltd
148-150 Cuba Street,
PO Box 6081
Wellington 6011
New Zealand
This support policy details the support services, contact information, and best practices for contacting Capella Customer Support to help facilitate effective responses and issue resolution to our customer's support needs.
1. DEFINITIONS
.1 Documentation means the designated final user manuals, handbooks, online materials, specifications or forms furnished by Capella that describe the features, functionality or operation of the Capella System.
.2 Error means a reproducible defect in the Capella System when operated on a Supported Environment, which causes the Capella System not to operate substantially in accordance with the Documentation.
1.3 Capella System means the current release of the Capella software as used in accordance with all applicable terms.
1.4 Resolution or Service Level Objective (SLO) means a modification or workaround to the Capella System and/or Documentation provided by Capella to customer intended to resolve an Error, in accordance with the times set forth in Section 5.6 of this policy.
1.5 Response Time means the reasonable commercial efforts Capella employs to deliver a non-automated response to a case based on the Priority level of that case, in accordance with the times set forth in Section 5.6 of this policy.
1.6 Update means a release of the software which Capella generally makes available to its customers at no additional license fee. Updates shall not include any release, option or future product which Capella licenses separately from its Support Services for an additional fee. At the sole discretion of Capella, periodic updates to the Capella System may incorporate (a) corrections of any substantial Errors, (b) fixes of any minor bugs, and (c) enhancements to the Capella System.
2. SUPPORT SERVICES FOR CUSTOMERS
2.1 Support: Capella may provide electronic, email, or telephone support to Customers in order to:
1.Clarify the Documentation, functions and features of the Capella System;
2.Guide Customers in operation of the Capella System;
3.Assist Customers in identifying and verifying the causes of suspected Errors in the Capella System; and
4.Advise on possibly bypassing identified Errors in the Capella System.
2.2 Resolution of Errors: Capella will provide an initial automated response acknowledging Errors reported by Customer in accordance with the Response Times listed in section 5.6. Thereafter, Capella will use commercially reasonable efforts to provide a Resolution to Errors no later than the times set out in Resolution SLOs provided in the table set forth in Section 5.6 of this policy.
Without limiting the foregoing, if an Error in the software occurs, Capella will use commercially reasonable efforts to identify and troubleshoot the Error in accordance with the terms of the Support Policy unless and until Capella determines that the Error encountered by Customer is related to or as a result of a change made by Customer to the Capella System, including the supported platform. Following such a determination, Customer will pay Capella for all time spent by Capella to resolve the Error and stabilize the system at a rate of ONE HUNDRED TWENTY DOLLARS ($120.00) per hour plus expenses. In order to resolve the Error, Capella may revert any such changes made by Customer by reverting to last known good state of Customer's data that was previously backed up.
2.3 Exceptions: Capella shall have no responsibility under this Support Policy to provide Support Services or to fix any Errors arising out of or related to any of the following causes:
1. Customer's modification of the Capella System (in whole or in part)
2. Use of the Capella System in an environment other than a Supported Environment
3. Customer's hardware or environment
4. Customer's failure to follow documented procedure or
5. Any release of the Capella System other than the most current release
2.4 Excluded Support Services: The following are not supported customer service requests:
1. Assistance with password resets. Customers should click the "Forgot your password?" link on the login page or contact their System administrator;
2. Assistance with Customer username. Customers should contact their System administrator;
3. Assistance with Capella System lockouts due to incorrect login attempts. Customers should contact their System administrator to unlock the account, or wait for the lockout period to expire;
4. Assistance in developing user-specific customizations;
5. Assistance with non-Capella products, services or technologies, including implementation, administration or use of third-party enabling technologies such as databases, computer networks or communications systems;
6. Developer Support including custom configuration of application, assistance with application integrations, whether authored by Capella, User or a third party; or
7. Assistance with installation or configuration of hardware, including computers, hard drives, networks or printers.
2.5 Additional Support Services: Capella may, by separate agreement with Customer, provide services (including on-site support) that are beyond the scope of the services described in this Policy.
3. CUSTOMER RESPONSIBILITIES
3.1 Supervision and Management: Customer is responsible for undertaking the proper supervision, control and management of its use of the Capella System, including, but not limited to: (a) assuring proper Supported Environment configuration, Capella System installation and operating methods; and (b) following industry standard procedures for the security of data, accuracy of input and output, and back-up plans, including restart and recovery in the event of hardware or software error or malfunction.
3.2 Training: Customer is responsible for proper training of all appropriate personnel in the operation and use of the Capella System and associated equipment.
3.3 Service Access: Customer will provide to Capella access to its system(s) used to connect to the Capella System covered by this Support Policy via the internet o other mutually agreeable means for purposes of providing Support Services. If Customer does not provide Capella with access to its systems, Capella may not be able to meet the SLOs provided in Section 5.6 of this policy.
4. ON-PREMISE PROVISIONS
If Customer is using the Capella System hosted by Customer on Customer premises, the following provisions in this Section will also apply.
4.1 Service Access: Customer will provide to Capella access to its system(s) used to connect to the Capella System covered by this Support Policy via the internet or other mutually agreeable means for purposes of providing Support Services. If Customer does not provide Capella with access to its systems, Capella may not be able to meet the SLOs provided in Section 2.2 above.
4.2 Access to Personnel and Equipment: Customer shall provide Capella with access to Customer's personnel and its equipment for the purpose of satisfying its obligations hereunder. If such access is not provided, Capella may not be able to meet the SLO provided in Section 5.6 of this policy. This access must include the ability to remotely access the equipment on which the Supported Programs are operating and to obtain the same access to the applicable equipment. Capella will inform Customer of the specifications of the remote access methods available and associated software needed, and Customer will be responsible for the costs and use of said equipment.
4.3 Designated Contact: Customer shall notify Capella of its Designated Contact. To the maximum extent possible, Customer's communications with Capella will be through this Designated Contact.
4.4 On-Premises Updates: Capella will provide Updates for the Supported Programs as and when developed for general release in Capella's sole discretion. Each Update will consist of a set of programs and files made available electronically and will be accompanied by Documentation adequate to inform Customer of the problems resolved and any significant operational differences resulting therefrom. If Customer receives Updates from Capella, Customer agrees to install and implement each such Update within thirty (30) days of receipt.
4.5 On-Premises Supported Releases: Capella will provide support to the latest release and the three (3) previous versions of the prior releases. Customers running versions prior to the supported releases will be prompted to upgrade to a supported version prior to Capella providing support for the reported issue.
4.6 Travel and Other Expenses: Support Services provided hereunder shall be provided at Capella's principal place of business. Should Customer request that Capella send personnel to Customer's location to resolve any Error, Customer shall pay Capella's reasonable travel, meals and lodging expenses. Under such circumstances, Customer shall also pay actual costs for supplies and other expenses reasonably incurred by Capella, which are not of the sort normally provided or covered by Capella, provided that Customer has approved in advance the purchase of such supplies and other expenses. If Customer so requires, Capella shall submit written evidence of each expenditure to Customer prior to receiving reimbursement of such costs and expenses.
5. CONTACTING CAPELLA SUPPORT
5.1 Rights to Capella Support: To receive technical support, Customer must either:
- Have a current support agreement; or
- Have a fully paid up subscription to the Capella System; or
- Have registered for a trial subscription and currently be in your evaluation period.
5.2 Capella Service Desk: The service desk is available via:
Emailing a support request to support@capellaconsulting.co.nz, or
Submitting requests online at http://capellasupport.zendesk.com
To ensure that Capella can address Customer's issue quickly and efficiently, Customer should:
Have the Support Request Number when calling about an existing case.
Be at the computer where the Capella product is running and have a copy of the product documentation at hand.
If Customer has an urgent request, they should call Capella on +64 4 382 8096. 5.3 Required Information to Log a Support Request: When submitting a support request, Customer needs to provide the following information:
Company name and contact details (e.g., name, phone number and email address).
Full description of the problem
Service Request Number (if this is a continuation of an existing request)
5.4 How Requests are Logged and Tracked: For each specific support request, a Support ticket will be created and assigned a tracking number. If Customer contacts Capella with several different issues, Capella may create different numbers to track each issue. Customer should make a note of the Service Request Number, and provide it on any subsequent contacts regarding the issue.

5.5 Support Service Availability: Capella's support services are available from 9am to 5pm NZDT Monday to Friday, excluding public holidays ("support hours").
5.6 Response and Resolution Times: A response means that we respond to your request, acknowledge your issue, and assign a Service Request Number. In some cases, we may need to obtain additional information from you in order to troubleshoot or resolve the issue. The table below outlines the different priority levels of service requests and targeted service request response and resolution times. Targeted response and resolution times apply only to service requests submitted during posted support hours.
| Request priority | Request Description | Response Time SLO | Resolution Time SLO |
| --- | --- | --- | --- |
| Low | Used for cosmetic issues, feature requests, product enhancements, and all non-critical or non-time sensitive issues. | 36 support hours | At Capella's discretion |
| Medium | Non-critical failure of product functionality that has no significant effect on productivity or overall product usage. This includes issues that have workarounds. | 24 support hours | 72 support hours |
| High | Failure of primary functionality of product with no or only partial workaround that impairs product usage in the long term | 8 support hours | 48 support hours |
| Urgent | Critical failure of product, including crashes or hangs, which will impact revenue or profitability either immediately or in the very short term. | 1 support hours | 24 support hours |
Copyright
Unless stated otherwise, the Copyright of all material on this site is held by Capella Consulting Ltd.
Disclaimer
The contents of this web site are intended for informational purposes only and contains links to third party sites.
The links are provided solely for your convenience and are not under the control of Capella Consulting.
Capella Consulting shall in no event accept any liability for loss or damage suffered by any person or body due to information provided on this site or linked sites.
The information on the Capella Consulting web site is provided on the basis that persons accessing the web site undertake responsibility for assessing the relevance and accuracy of its content.
Capella Consulting does not represent or warrant that the material on this site is free from viruses or other harmful defects.
© Copyright 2019 Capella Consulting. All rights reserved.